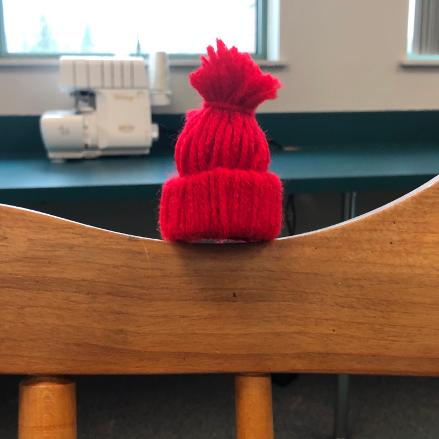 A grade 8 extra-curricular project to get ready for the holidays. Here is a quick video if you would like to try it yourself.
https://www.youtube.com/watch?v=LZJIDHt5-p8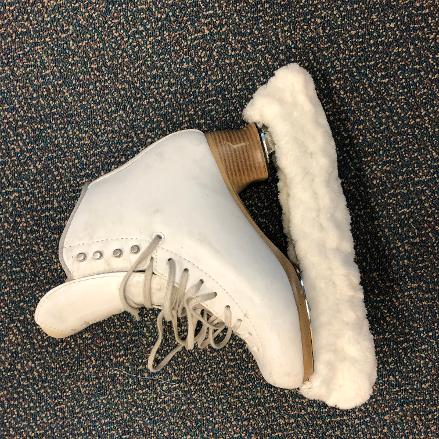 An awesome example of using the design cycle. This student improved upon her old skate guards this week! Hope it is skating weather soon.
Sneak peak of a cross-curricular teacher project! This will make it's debut at the Battle of the Bots next month. Stay tuned for a full picture.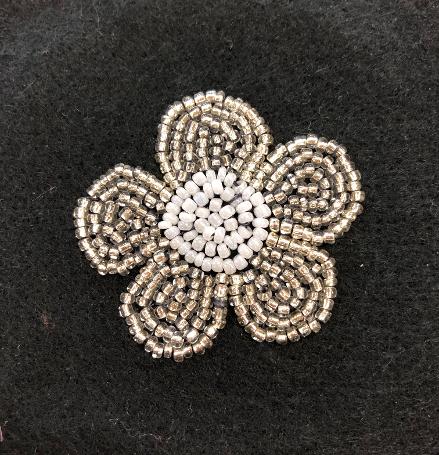 More Métis Beading with Natalie, some students are creating some beautiful beadwork this term.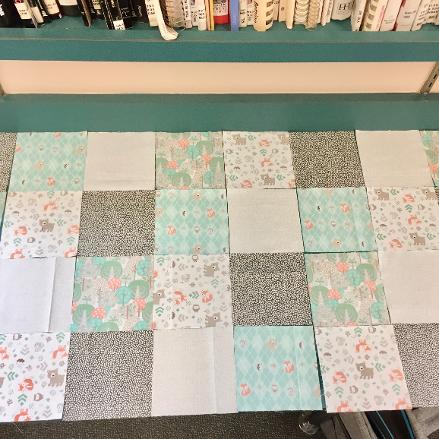 Four quilts have begun this October. This one is in the planning stages and will go up on the design wall. It really helps to take a picture or stand back from your project to get perspective!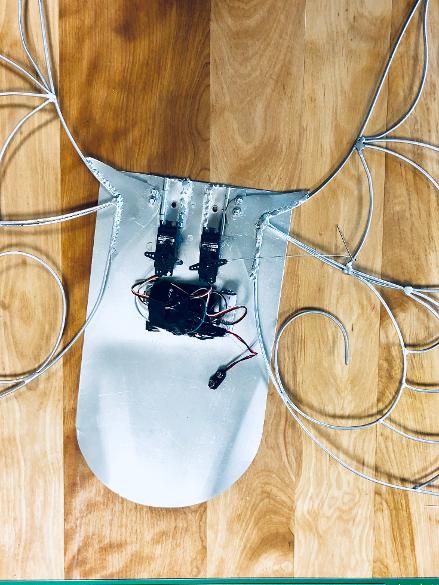 A senior textiles student is putting the finishing touches on her Halloween costume. Watch out, those wings will move! A cross- curricular textiles, metal shop and computer programming project!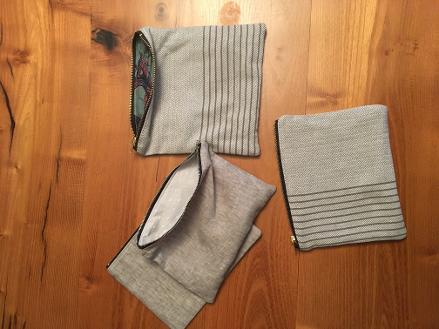 Grade 8's have gone above and beyond the normal curriculum this term. They successfully dove right into zipper pouches! Great work Grade 8's.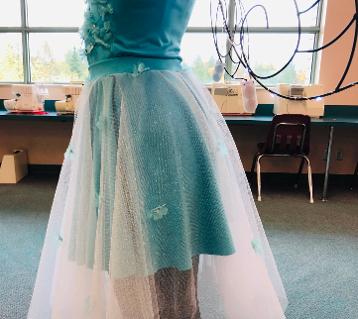 Looking forward to Halloween? This student project has been in the works for several months and has involved her working in the metal shop to weld her wings and in the tech lab to program wing movement!
Can't wait to see it finished and if she can place 1 st again in the THSS Halloween costume competition.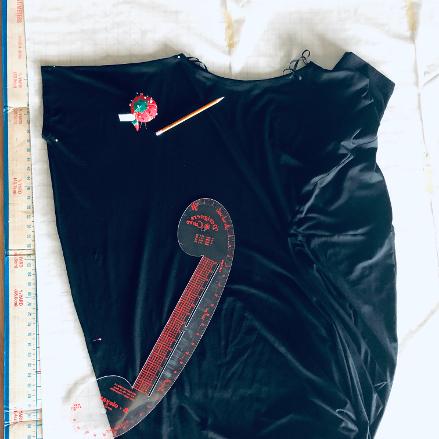 Have a favourite outfit? Let's copy it and make a pattern! Take on a challenge and try the " Copying your fav T-shirt" learning guide! See LG 9-12 page for videos and tutorials.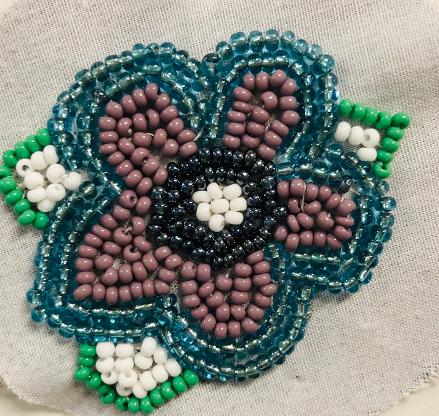 We have been so lucky to have Natalie Robertson teach us Métis beading. We have been experimenting with different flower shapes, which are commonly used, in class.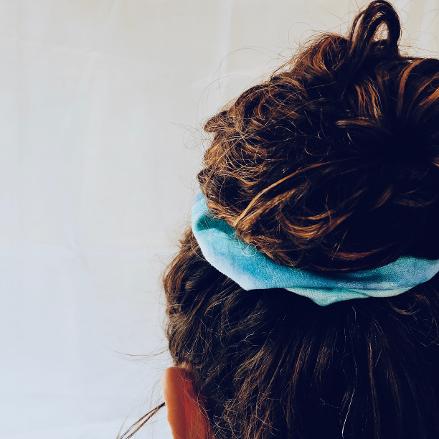 Scrunchies! Such a satisfying first project for beginners or advanced sewists. Something you can use right away.
Our class was a scrunchie factory last year and I am sure that we will be making more this year. Talk to some of the returning sewists to find out their secret techniques for a professional looking hair tie!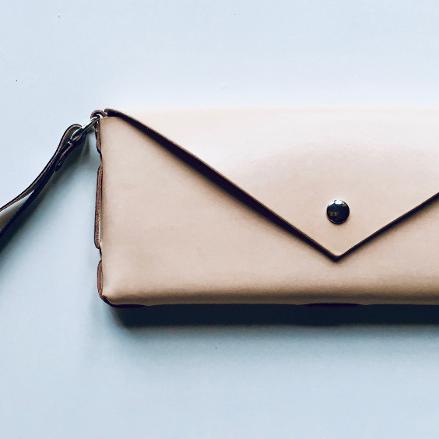 New to THSS textiles.... Leather work. Use new, scrap or up-cycled leather to create projects such as keychains, phone cases, purses, wrist cuffs and more. See Grade 9-12 Leather learning guide for more info.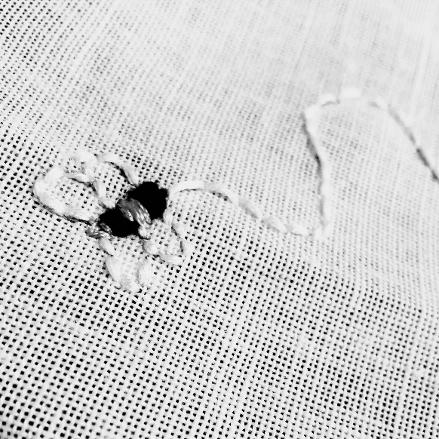 Embroidery can add a special embellishment to any garment to make it unique! Check out the embroidery learning guide on the LG 9-12 page for videos on how to get started.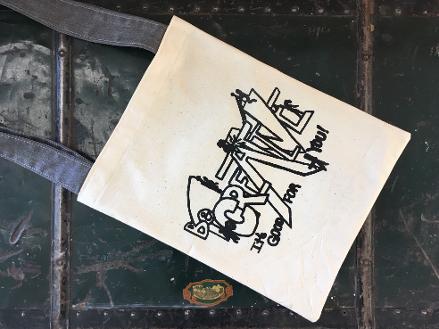 Grade 8's use skills from art class to finish off their fabric tote bags! Add a screen print and make your friends jealous with your own awesome design.
Contact Nicole von Krogh
nicole_vonkrogh@sd42.ca
Thomas Haney Secondary 23000 116 Ave, Maple Ridge, BC 604-463- 2001